Our collection of Australian essential oils offers interesting and unique material to work with for perfume makers and creators of scented products. Our brown Boronia oil is one of the oils particularly attractive for perfume making. We offer both 100% pure Boronia Absolute and 3% Boronia Absolute in Jojoba oil.
Brown Boronia oil, extracted from the Boronia flower (Boronia megastima), has a truly wonderful and unique earthy and sweet fragrance. Although it can be worn as a complete perfume on its own, featuring berry/fruity top and middle notes and a warm woody base note, Boronia flower essential oil also works wonders when blended with other perfume essential oils.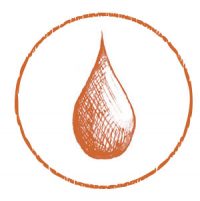 How to create your own natural Boronia Flower Perfume:
Making your own Boronia perfume can be a fun and easy thing to do. We have created a simple formula for a beautiful do-it-yourself natural Boronia flower perfume oil. This formula includes a base of our cosmetic grade Macadamia carrier oil which makes this natural fragrance extra gentle and nourishing to the skin.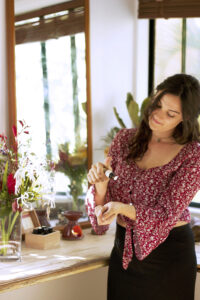 Boronia Bliss: Your personal Boronia Flower Perfume
This perfume includes only Australian essential oils from our collection.
All you need is a 10ml or 12ml roller-on bottle.
Add the following essential oils to the roll-on bottle:
Fill the rest of the bottle with our Macadamia carrier oil.
Shake a couple of times and let your perfume age for at least 24 hours before smelling and applying the final scent.
Enjoy your Boronia perfume oil on its own, or layer with your favourite fresh & fruity fragrance sprays.

Follow Our Journey
We regularly post about our journey on our social media platforms. For example, we add recipes, competitions and useful information on the benefits of our oils and how to use them. To follow our journey, please click on the links below:
https://www.instagram.com/essentiallyaustralia/
https://www.facebook.com/EssentiallyAustralia/
https://www.youtube.com/user/EssentiallyAustralia