1OO% Pure Australian Essential Oils
Trending Now
Rated 5.00 out of 5

$

45.95
Best Australian Essential Oils to BOOST your health!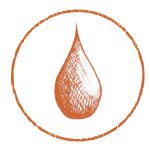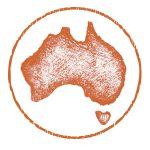 Our Story
Australia is an island continent with a diverse culture and unique environments, a land of beautiful landscapes from beaches to deserts, and the unusual wildlife that inhabits it. At Essentially Australia, we are fully committed to preserving the natural benefits of our unique Australian environment by promoting and sharing with you our natural botanical wonders. Essential oils Australia are known for their purity, freshness, and beneficial properties for both body and mind.
We love to share information with customers who are interested in knowing more about our pure and diverse range of Australian traditional oils. We are proud of our 'green' business and the high quality, purity and natural perfection of our natural oils. There is a common element across Essential oils Australia – their fresh and refreshing qualities. Every uniquely produced oil in our range will re-connect you with Nature and the purity of the Australian environment, helping to soothe emotional and physical stresses, or simply delight you with their world-class fragrances.
The fresh element dominant in eucalyptus essential oils, such as our favorite Eucalyptus Australiana and Eucalyptus Blue Gum, is worth experiencing. As already mentioned, our essential oils are purer and completely natural, offering a wide variety of benefits and scents. For example, our native Anise Myrtle contains the dominant constituent anethola, just like traditional Anise Seed essential oils. But Australia's Anise Myrtle essential oil also has a concentration of 1.8 cineole at around 1%. This small percentage creates a significant difference between Anise Myrtle and other traditional aniseed type essential oils found elsewhere in the world. In addition, our Anise Myrtle essential oil is often described as having a fresher scent.
Connect with us on Instagram
Pure Essential Oils